Home
THANK YOU FOR PARTICIPATION IN IWMN-2016!
Dear colleagues,
On behalf of the local organizing committee it is pleasure for me to thank all the participants of the Second International Workshop "Modern Nanotechnologies" (IWMN-2016)!
IWMN-2016 welcomed about 100 participants from 12 countries and 14 cities of Russia.
The workshop witnessed 5 industrial, 17 invited, 18 oral, and 74 poster presentations. The proceedings will be published as a special issue of FERROELECTRICS journal.
Organizing committee acknowledges sponsors and exhibitors: Taylor&Francis, Russian Foundation for Basic Research, NT-MDT, INTERTECH Corporation, SPECS, Synercon, OPTEC, and KDSI.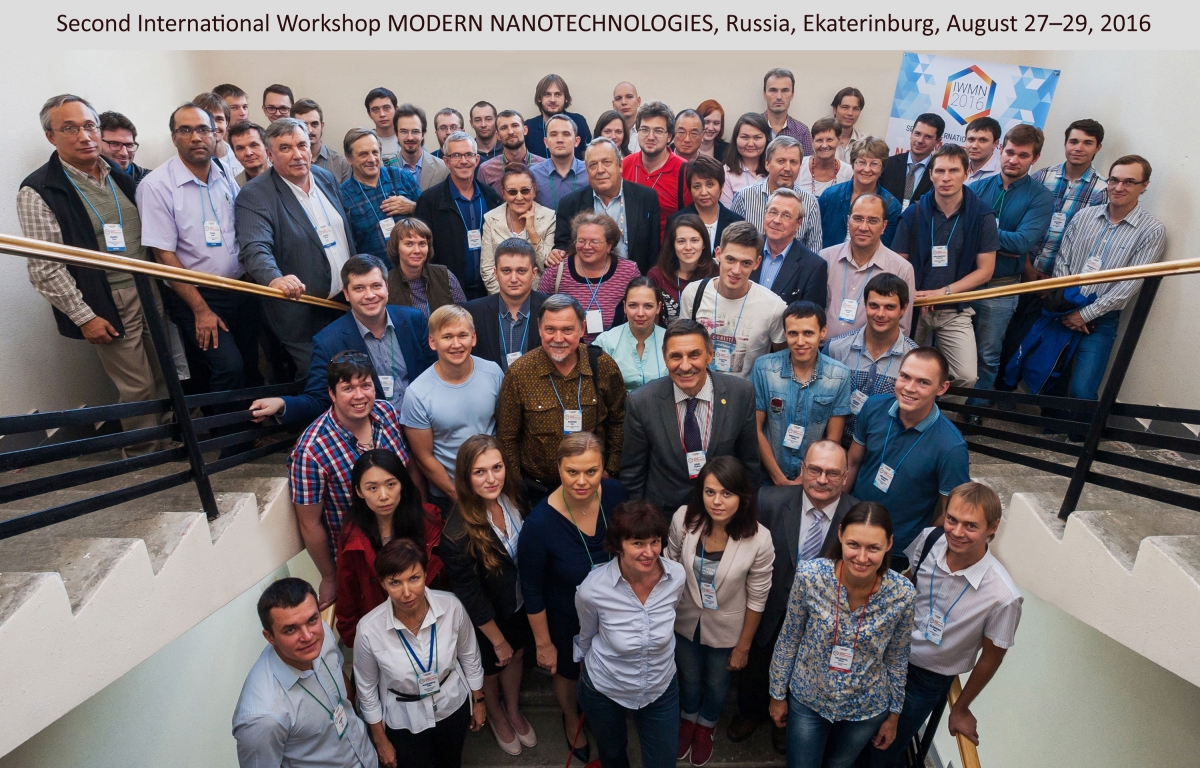 You can download the best workshop photos here (Google photos) or here (zip-file).
I hope that you enjoyed your staying in Ekaterinburg!
Chairman of IWMN-2016
Prof. Vladimir Ya. Shur
---
FIRST ANNOUNCEMENT
Ural Center for Shared Use "Modern Nanotechnologies"
Ural Federal University
invites you to participate in
the second international workshop
MODERN NANOTECHNOLOGIES 2016
IWMN-2016
August 27–29, 2016
Institute of Natural Sciences UrFU, Ekaterinburg, Kuibysheva str. 48
Section "Functional imaging of materials"
- scanning probe microscopy
- Raman confocal microscopy
- electron microscopy
Section "Domain engineered ferroelectric crystals"
Section "Relaxor and multiferroic materials"
Section "Ferroelectric ceramics and thin films"
Section "Biocompatible materials and life science"
Measurements on the equipment of UCSU "Modern Nanotechnologies" UrFU
Participation in the Workshop is free of charge.
Proceedings of the Workshop will be published in the special issue of Ferroelectrics journal.
The Workshop will be held just after 2016 Joint IEEE International Symposium in Darmstadt.
If you want to participate, please, contact:
Vladimir Shur – director of UCSU MN UrFU
phone: +7 (343) 261 74 36
cell phone: +7 912 613 48 34
vladimir.shur@urfu.ru
---