About
Thank you for attending the MSN-2023 conference!
The conference gathered about 140 participants (about 50 of them online) from 7 countries and 15 cities of Russia. There were presented 23 invited talks, 34 oral talks, and 86 poster presentations.
The organizers are grateful to the conference sponsor MTEON Ltd.
MSN-2023 proceedings will be published in the journal Ferroelectrics.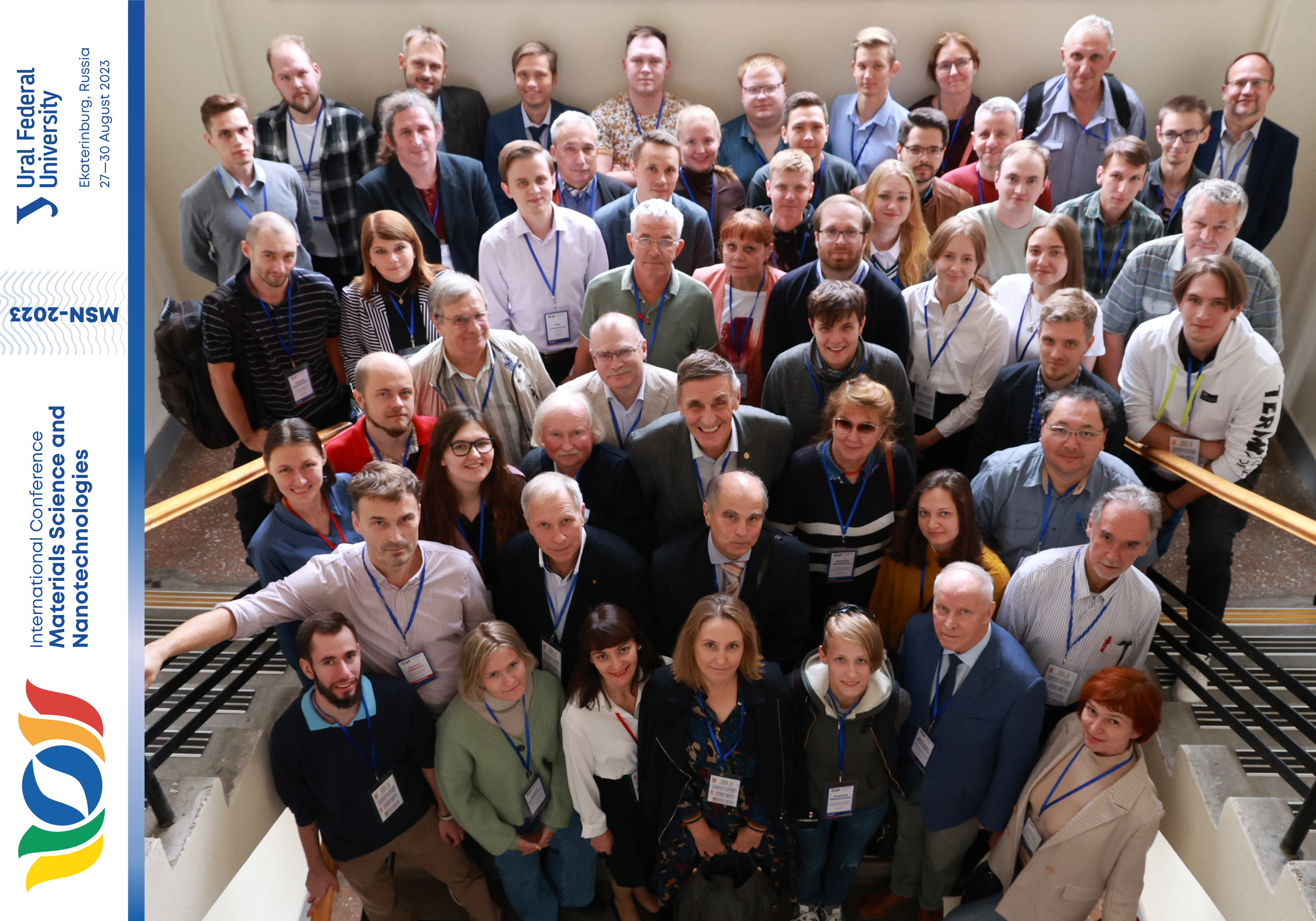 International Conference "Materials Science and Nanotechnology" (MSN-2023)
Ural Federal University, Ekaterinburg, Russia
August 27-30, 2023
The decision to organize the conference was made on the 4th meeting of the BRICS working group on materials science and nanotechnology, Cape Town, South Africa, 22 - 24 November, 2022.
The conference will be held in hybrid format. It will include Youth School "Functional Imaging of Nanomaterials".
The conference participants should send their abstracts to the conference e-mail before May 15, 2023.
Proceedings will be published in journal Ferroelectrics.
Conference website: https://nanocenter.urfu.ru/en/msn2023/
Conference e-mail: msn-2023@labfer.ru
Phone: +7 (343) 3899568
Address: Kuibysheva str. 48, Ekaterinburg, Russia
Information materials:
---